Full control: from seed to bottle
Our production process
Transparency is key to building credibility and trust. We want to lead by example and show our customers exactly where and how our products are made.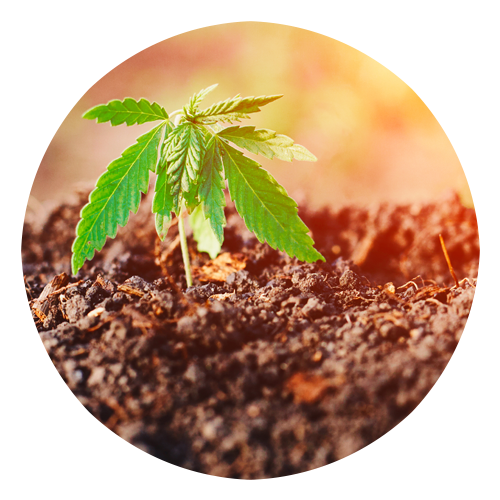 From seedling to plant
1. Superior farming practices
Having our own farms allows us to exercise full control over each stage of the process. All of our hemp is grown in the nutrient-rich soils of Colorado, a region where favourable weather conditions are present. To ensure a superior product every single time. each of our farmers is required to meet and adhere to strict guidelines. These farmers have fully committed themselves to our rigorous quality standards and work hard to ensure that our products stay free from pesticides and other harmful chemicals.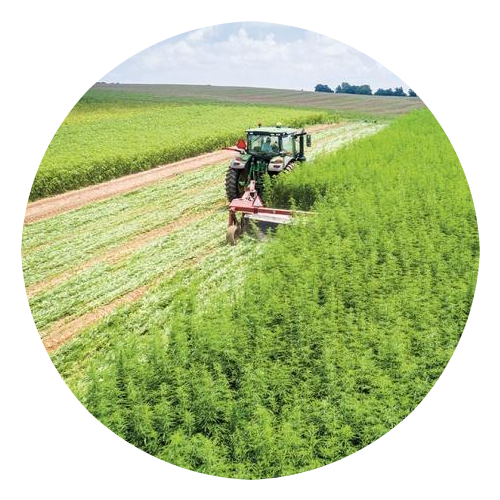 From plant to powder
2. Processing the hemp
Once harvested, our hemp plants are dried and packaged to await processing. The next step involves pulverising the plant material into a coarse powder. This powder is then shipped to our factory in Colorado.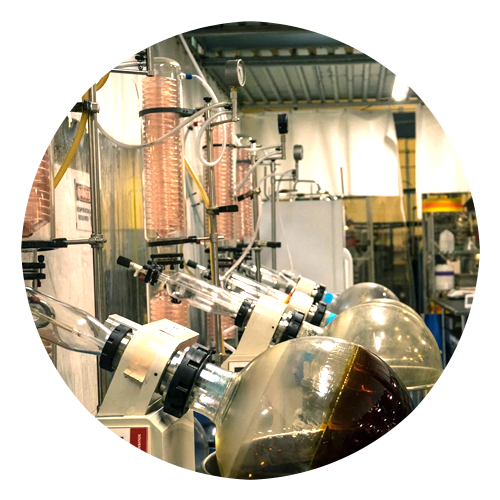 FULL CANNABINOID PROFILE
3. Extraction
All our products are extracted using the so-called supercritical CO2 extraction method. This technique ensures consistent, full-spectrum CBD formulations that are abundant in phytonutrients, terpenes, and flavonoids.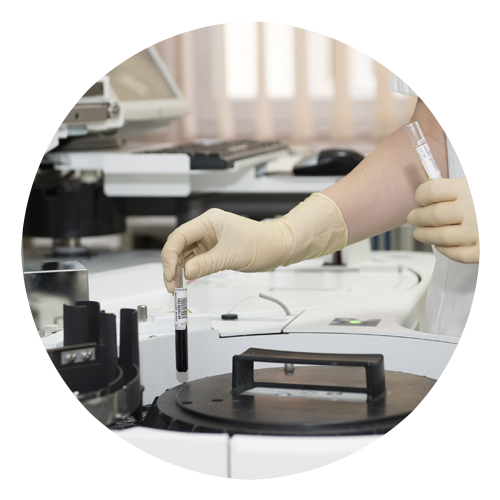 OUR STATE-OF-THE-ART AND PROPRIETARY TECHNOLOGY
4. THC removal
Another important step in the development of our products is ensuring that they remain free from THC and its psychoactive side effects. As you may know, THC is a psychoactive substance that produces a so-called "high". Thanks to our patented technology, undesired chemicals such as THC and chlorophyll can be eliminated from the final product. 
At Renova, we have developed an extensive quality assurance program, guaranteeing that our products are free from THC and will never produce a so-called "high".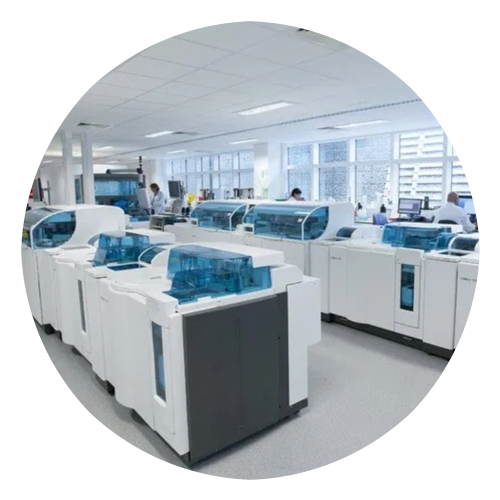 DON'T JUST TAKE US AT OUR WORD
5. The importance of external, independent quality control
We strongly believe that transparency is paramount. That's why each batch of CBD oil we produce is sent to an independent laboratory to undergo rigorous testing before it is released. This procedure allows us to guarantee that the concentration of cannabinoids, terpenes, and essential fatty acids in our products remains consistent across the board!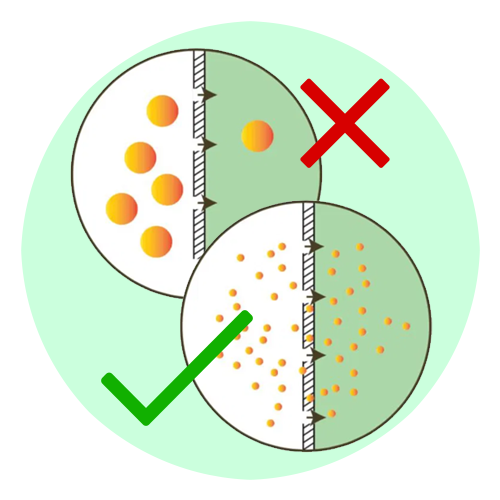 GREAT THINGS COME IN SMALL PACKAGES
6. Our patented nano-emulsion technology
Renova CBD products are developed using our state-of-the-art and patented nano-emulsion technology. Unique in Europe, this special technology transforms the cannabinoids found in hemp into microscopic nanoparticles, enhancing their bioavailability by up to six orders of magnitude! This, in turn, means that you will need to use less of your Renova CBD product to achieve the result you're after.
We guarantee the quality of our products
Trust thousands of satisfied customers
"Renova CBD oil helped me emerge from the dark place I found myself in some years ago."
"I have long been interested in the restorative power of CBD, and while I have tried many brands over the years, none of them have been as important, impactful, and affordable as Renova."
"I travel extensively, and because all Renova products are completely free from THC, they give me the freedom to bring them with me on my journeys abroad."
All rights reserved - 2023 - GetRenova.com